INDONESIA
OCEAN OASIS OF INDESCRIBABLE BEAUTY
04 - 29 APR 2020 • 26 DAYS • 12 GUESTS
Experience an ocean oasis of indescribable beauty and biodiversity on this extraordinary expedition through Indonesia. Journey into the heart of the Coral Triangle and explore the incredible underwater riches of Raja Ampat, the Maluku islands and Wakatobi on a marine lover's dream adventure. In Bali walk through rice paddies, visit bustling colorful markets, temples, traditional villages, meet the friendly locals and witness authentic Indonesian life along the way. Be pampered, dine on delicious cuisine and enjoy a massage at wonderful resorts and onboard our privately chartered luxury yacht. Exceptional marine life, colorful culture and history combined with world-class service and accommodations make this the ultimate Indonesian adventure.
Start your expedition in Wakatobi and listen to the soothing sound of the waves lapping at the shore as you relax on your private porch at this exclusive island resort in southeastern Sulawesi. Stunning island landscapes and a pristine natural environment with world class marine life all on your doorstep, this luxurious island resort works hard to offer its guests the highest level of service and the most exceptional experiences and memories. With their Collaborative Reef Protection Program, they are protecting the 30km of reefs surrounding Wakatobi, which has allowed the reefs and marine life to flourish and become one of the world's greatest marine biodiversity hotspots. Discover an abundance of colorful reef fish in the shallow reefs, mantas circling over cleaning stations, patrolling sharks and pelagic fish schooling off the current-swept seamounts, walls and pinnacles.
Head to Ubud, Bali's cultural heart in the highlands of Bali for a three-night stay in a beautiful Balinese hotel, reserved exclusively for our Wild Earth Explorers. Walk through lush rice paddies, visit picturesque temples, stroll through the colorful local market, learn how to cook a traditional Indonesian meal and experience the Balinese way of life.
Board one of Indonesia's premier luxury yachts, the Damai I to dive, snorkel and explore what has been hailed the #1 marine biodiversity hotspot in the world, Raja Ampat and the Maluku islands in the heart of the Coral Triangle. A 12-day journey starting in Ternate North Maluku home to a magnificent array of marine life with over 468 species of hard coral, and a wide variety of nudibranchs and unusual critters. Continue to Halmahera, the largest island in the Maluku Archipelago with over 800 species of fish recorded. Look for colorful 'critters', Turtles and huge schools of Barracuda, jacks and Batfish, passing Eagle Rays, Bumphead Parrotfish, graceful Manta rays, and the recently discovered walking Epaulette Shark. Soak up the history of the Maluku Islands, famous for their spice trade and discover its incredible reef drop offs brimming with schools of fish, before heading across to southern Raja Ampat to witness the colorful soft coral reefs surrounding Misool. Here the pulse of marine life thrives from the sea floor to the surface where the kaleidoscope of corals can start in less than a meter of water. The experience of drifting along miles of exquisitely hued reef, brimming with activity, is simply breathtaking.
Continue your travels to northern Raja Ampat with its plethora of reef fish (27 endemic), numerous crazy critters all co-inhabiting its spectacular reefs, seamounts and cleaning stations. The jewel-like islands are caressed by a convergence of swift nutrient-rich currents boosting an enormous variety of life. Visit Penemu lagoon and climb the hill for fantastic panoramic island views. Rise early to watch the mating dance of the colourful Bird of Paradise. Finish your expedition in Sorong in West Papua for your flights home.
HIGHLIGHTS
• World class diving and snorkeling in the heart of the Coral Triangle
• Visit colorful markets, temples, traditional villages and meet the friendly locals
• Sail in luxury through stunning Raja Ampat and the Maluku Islands
• Explore spectacular coral gardens, seamounts, and coral covered drop offs
• Dive or snorkel the pristine, isolated and exclusive reefs of Wakatobi with its white sand beaches
• Experience the Balinese way of life at a stunning private resort in Ubud
RESERVE MY SPACE & ENQUIRIES
You've got that "I don't want to miss out" feeling for a good reason. Our expeditions are life changers and we have a solid following of Wild Earth Explorers who love returning to adventure with us. Don't hesitate in reserving your space today.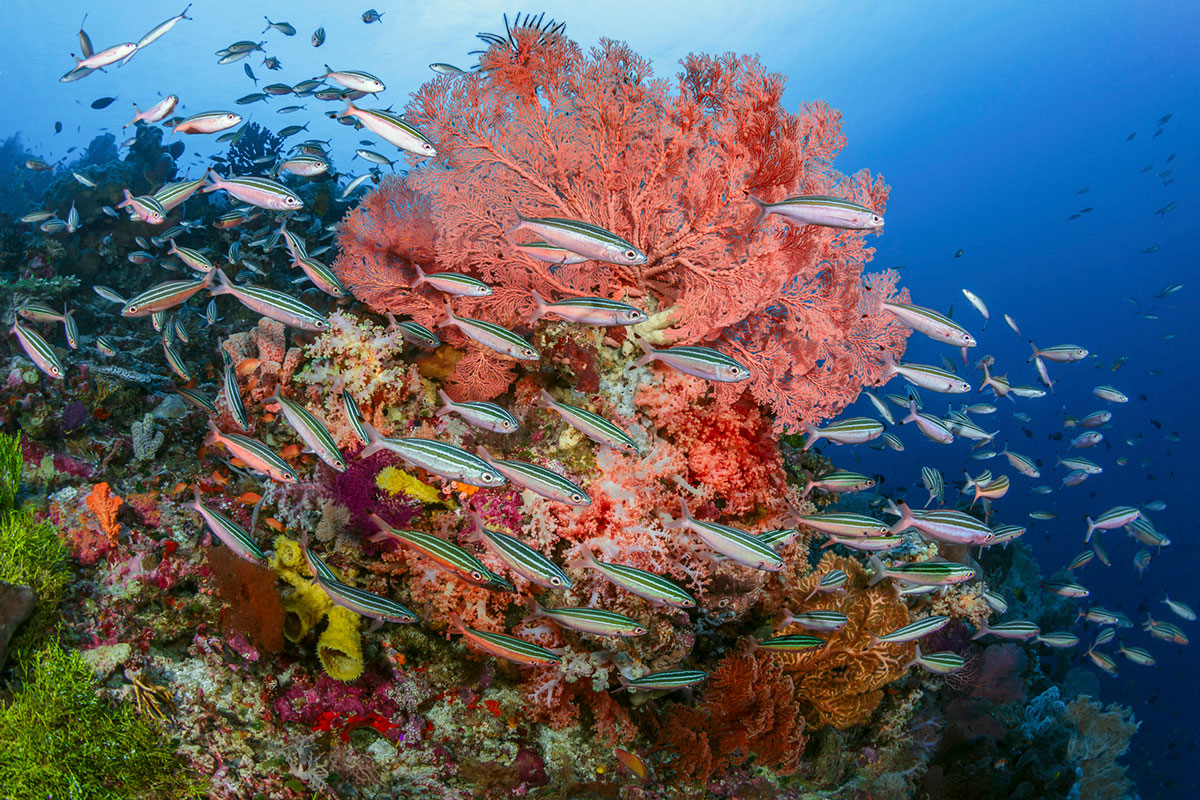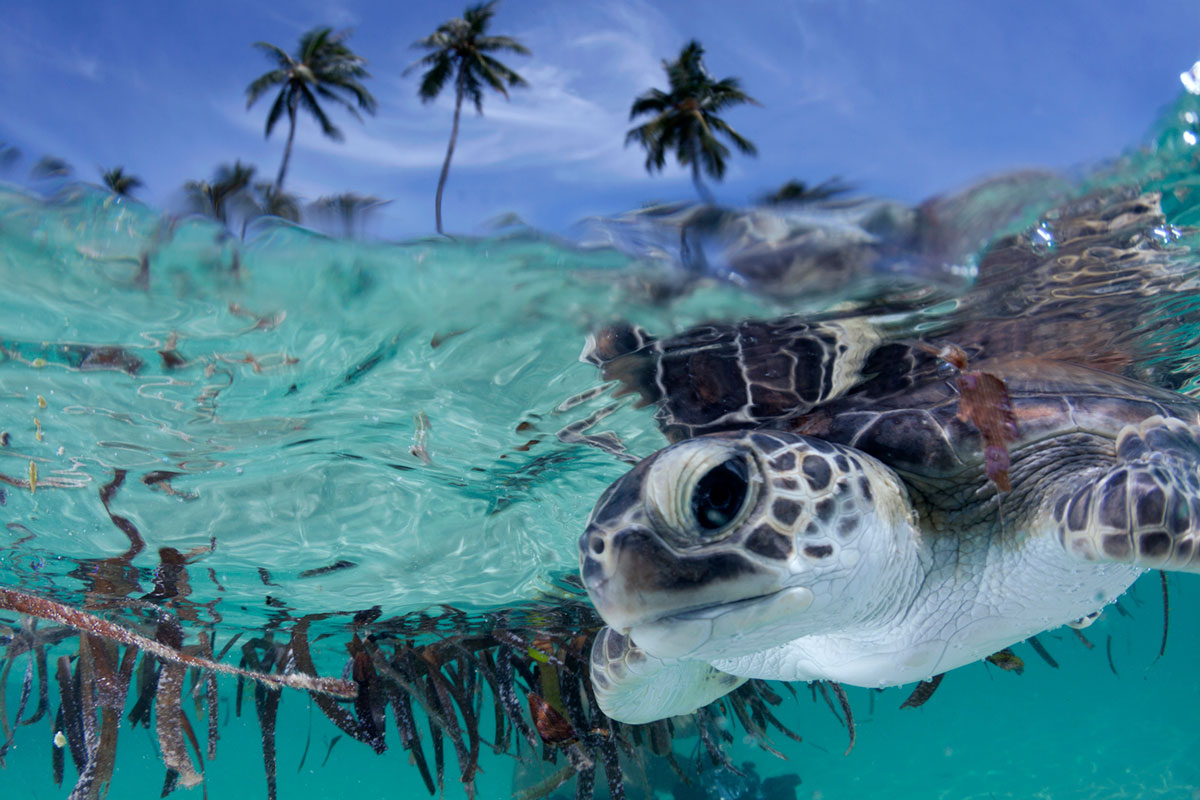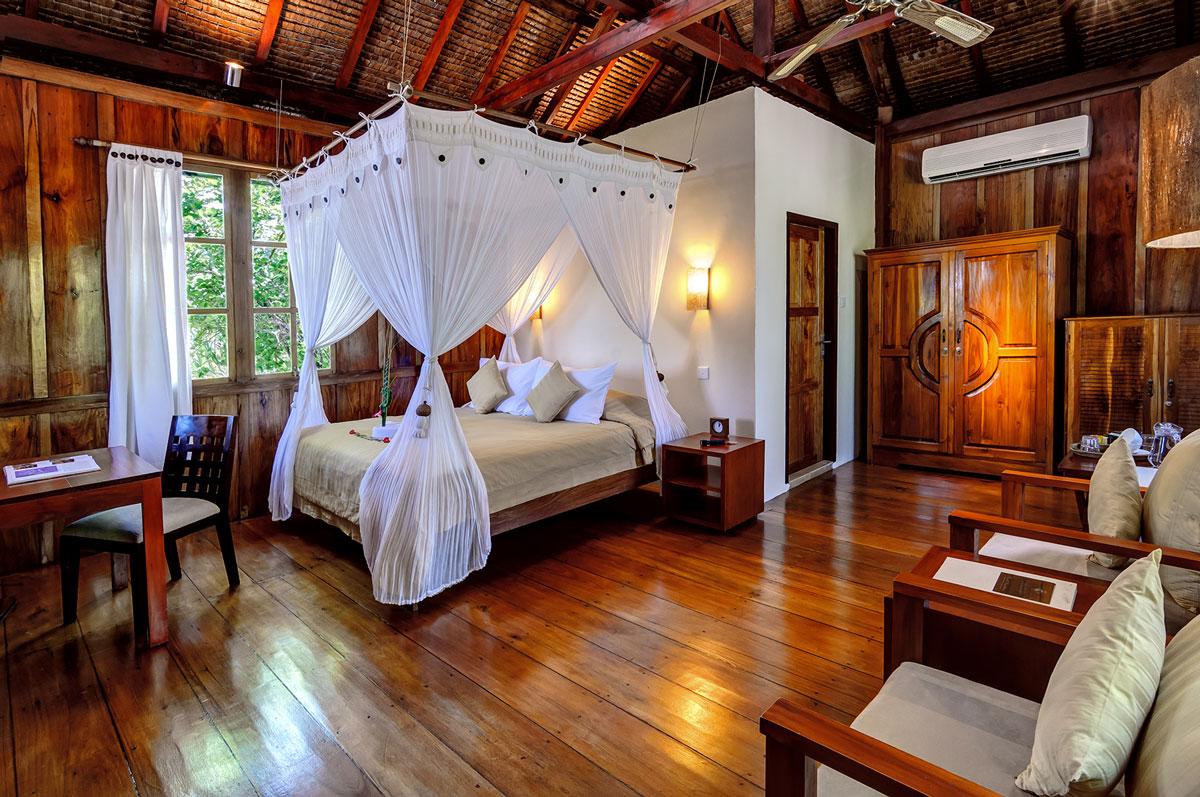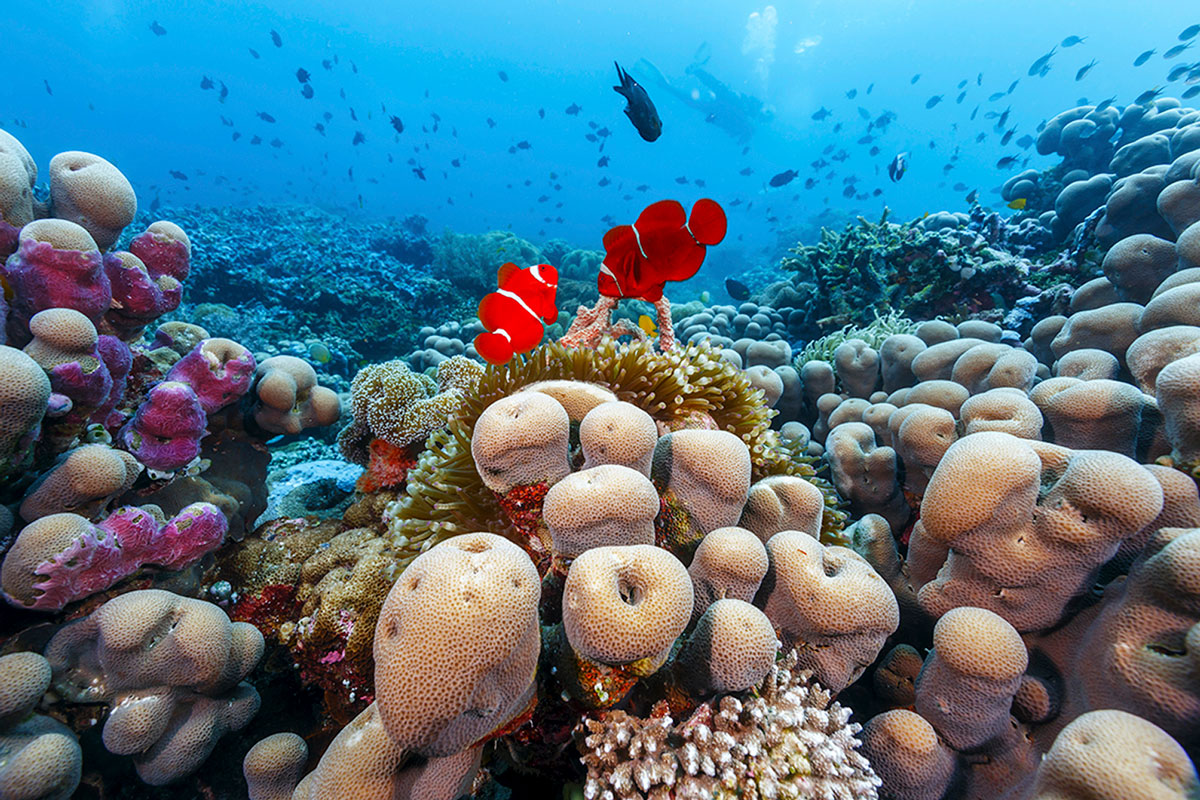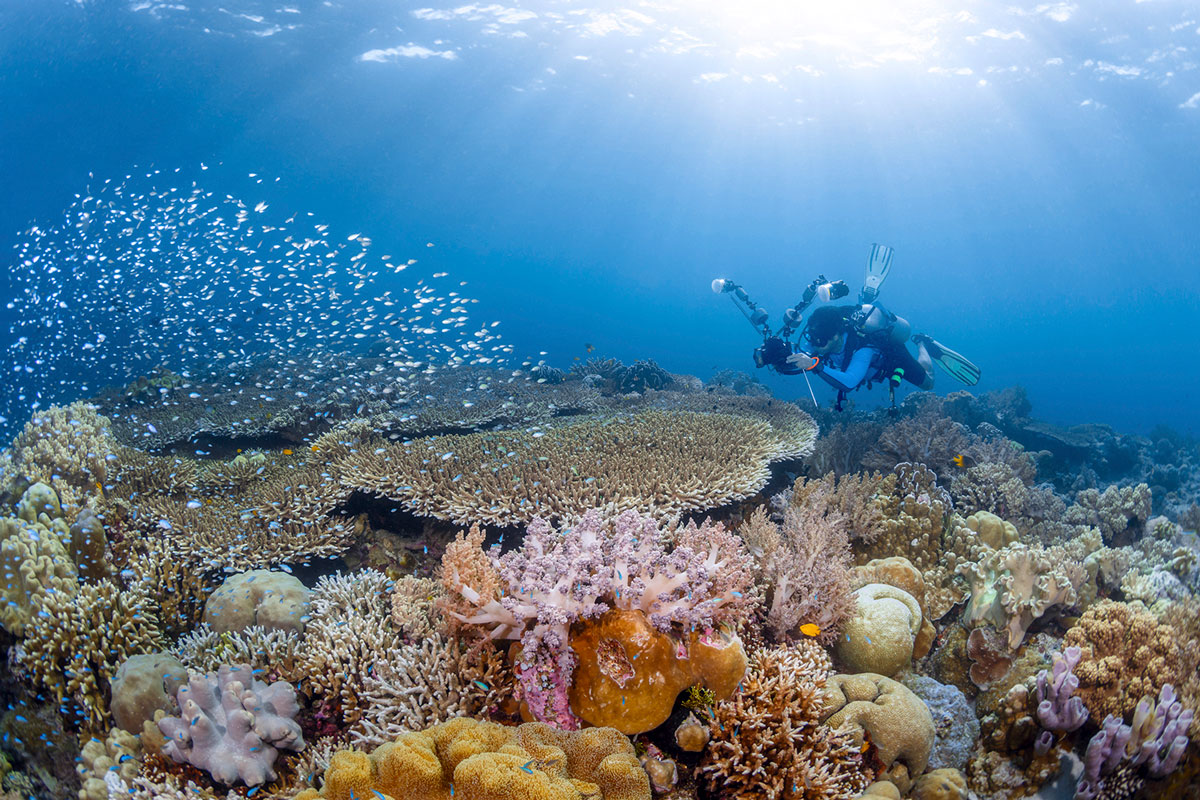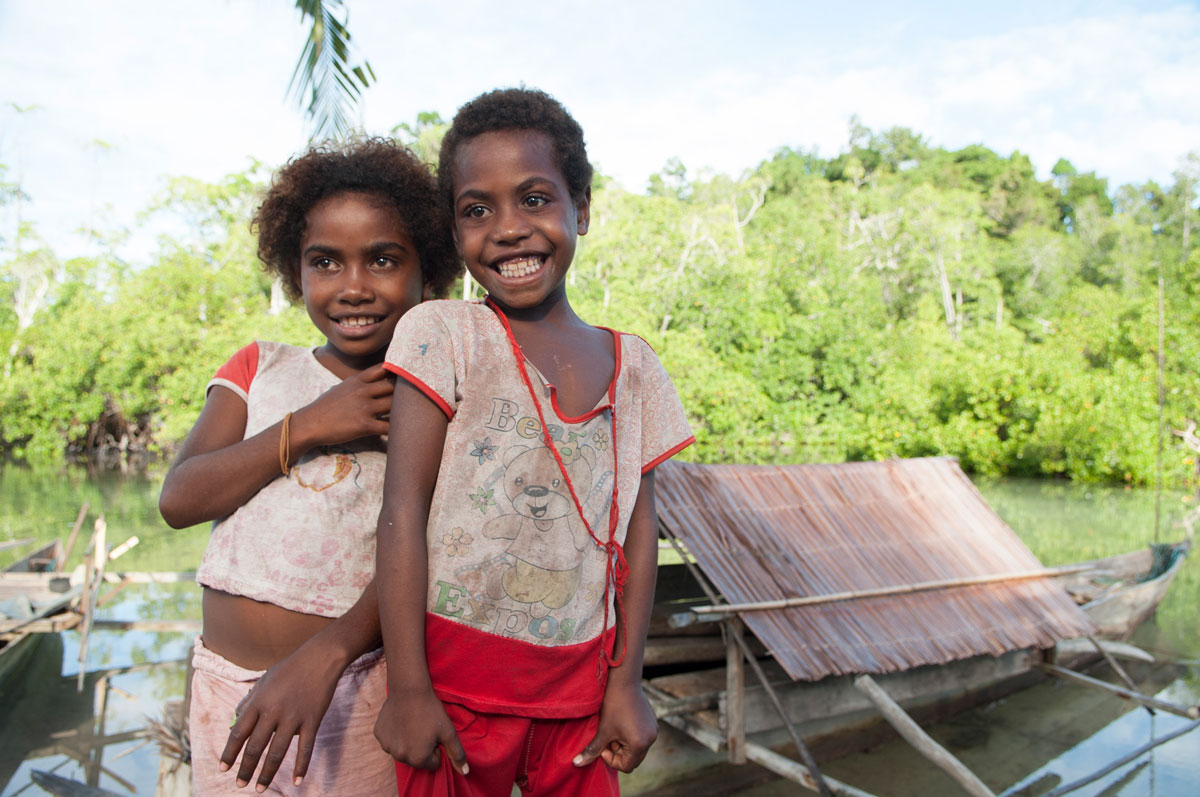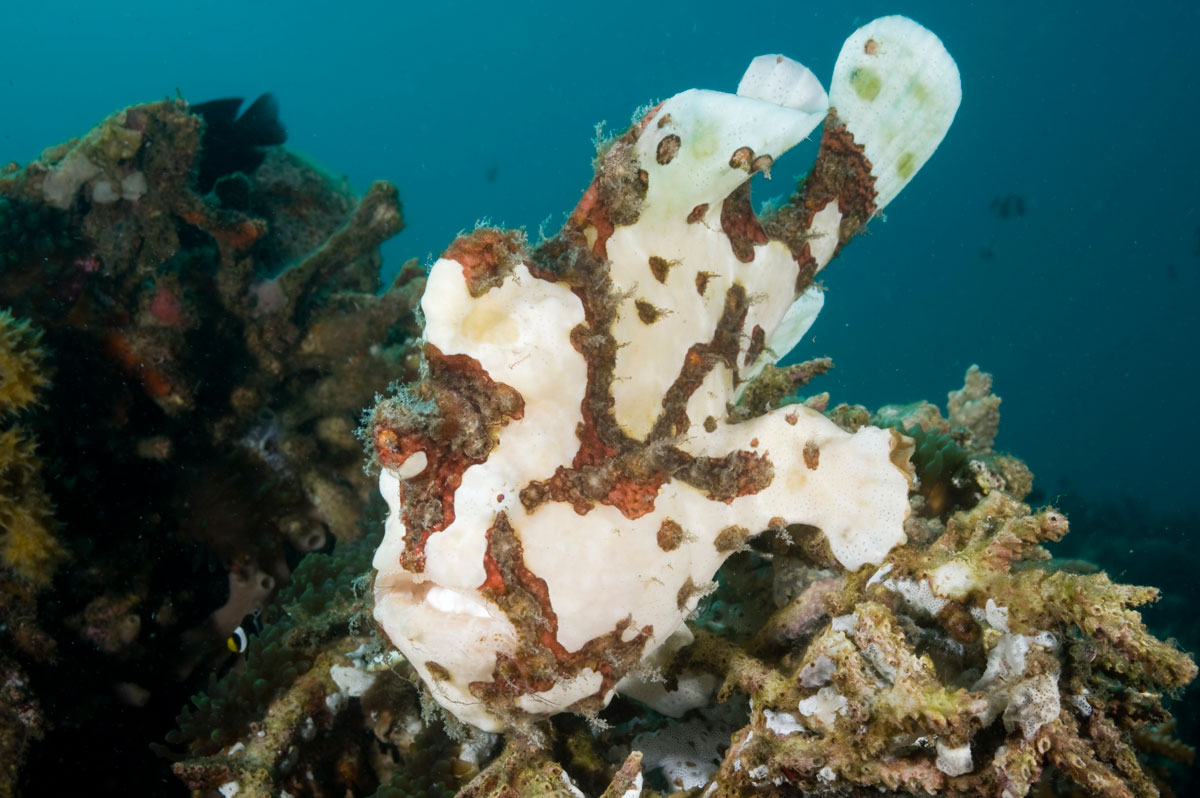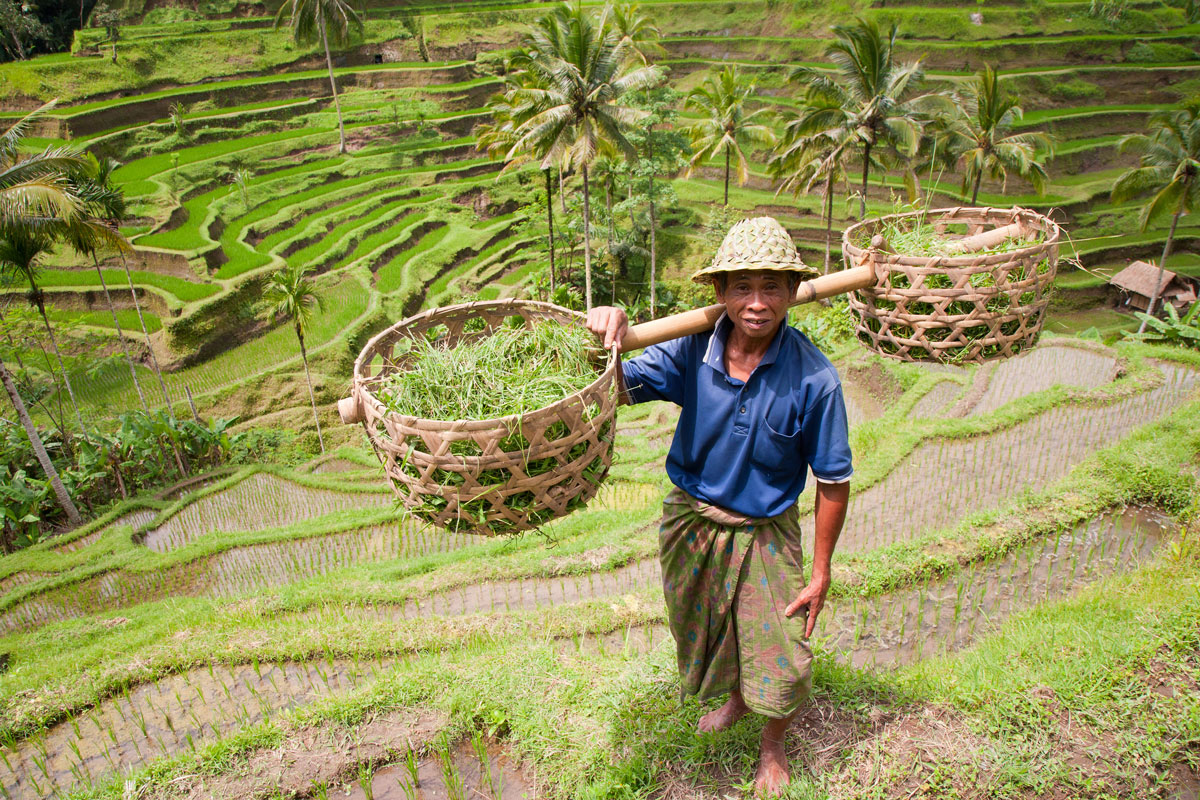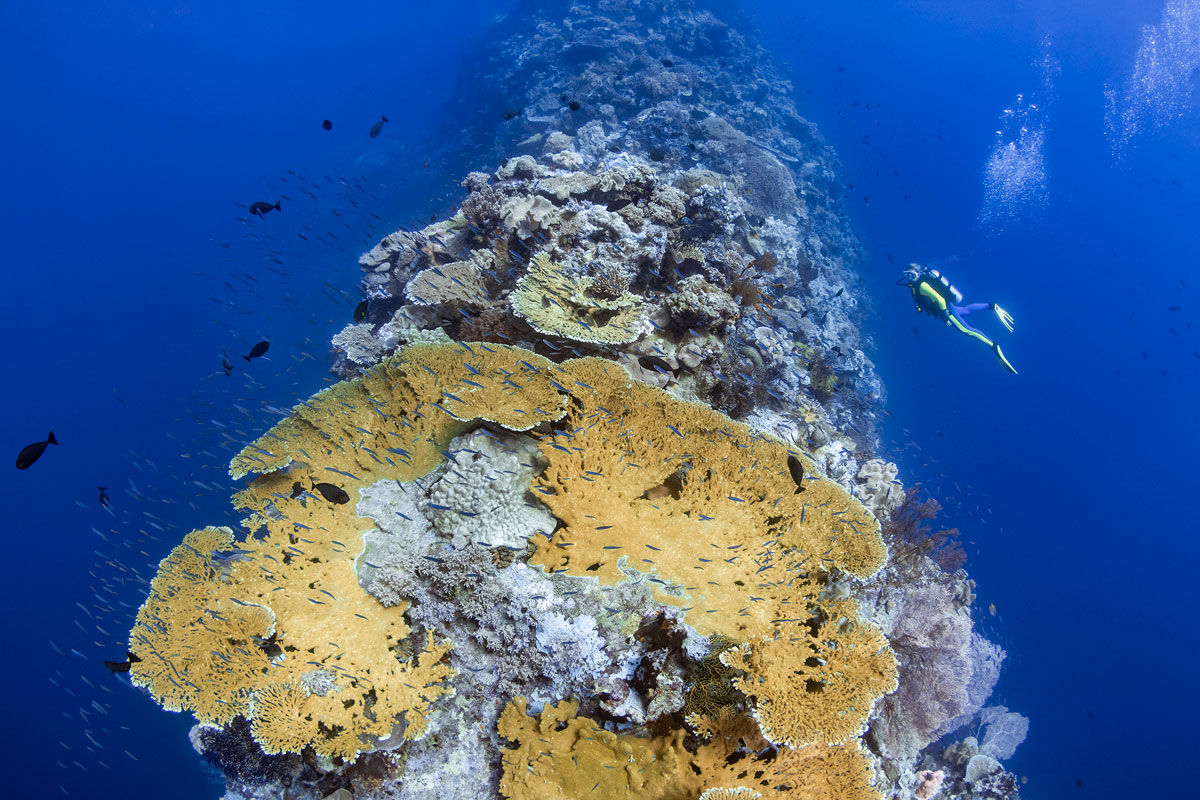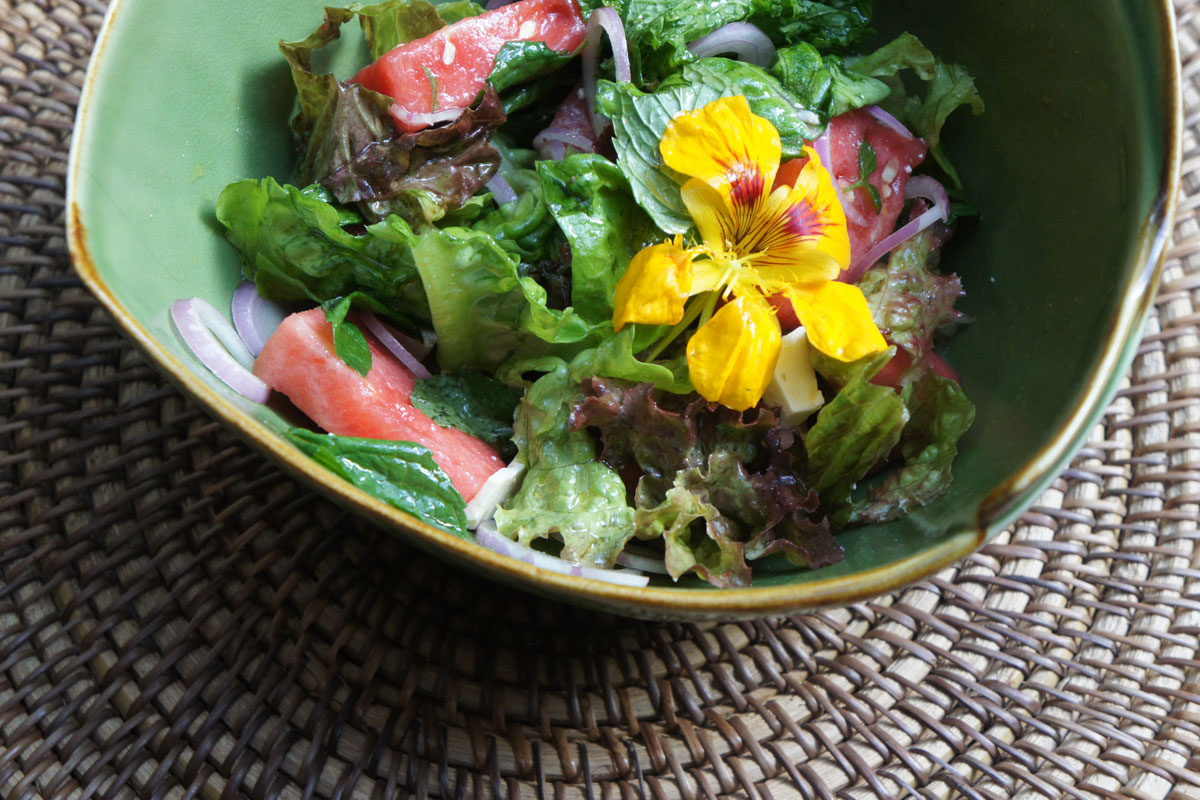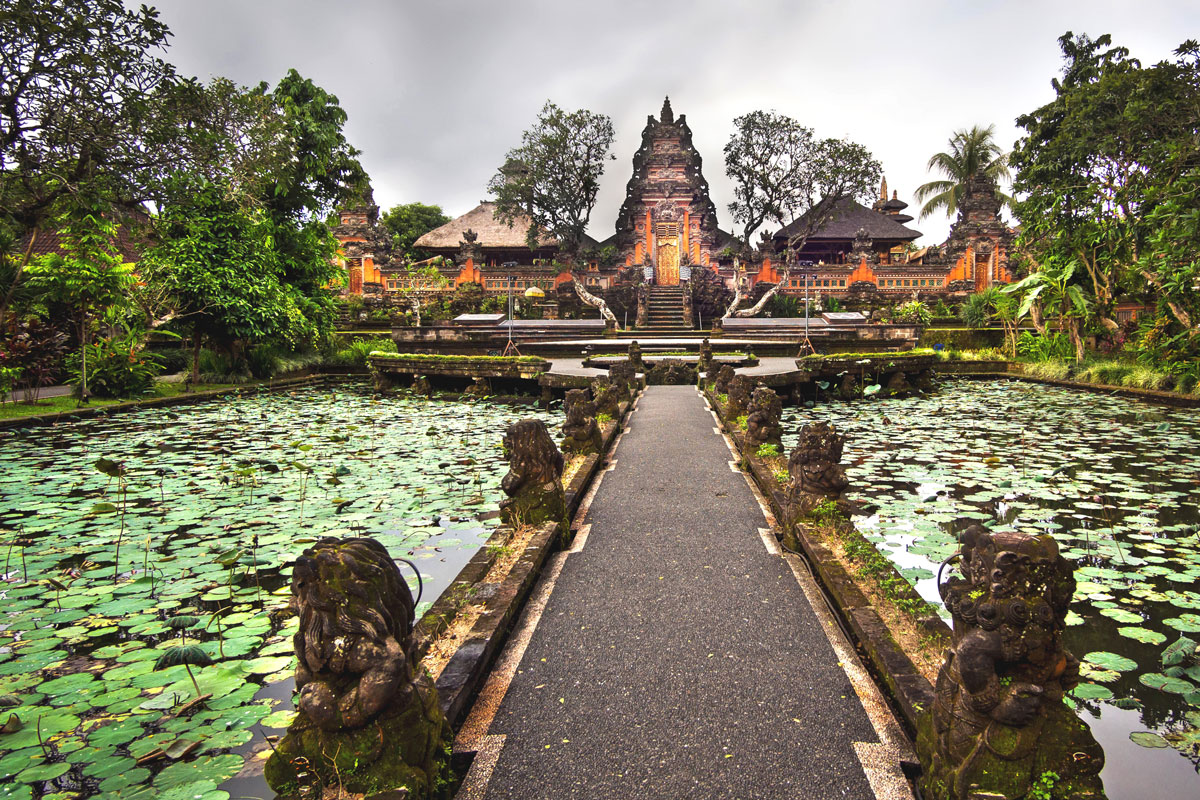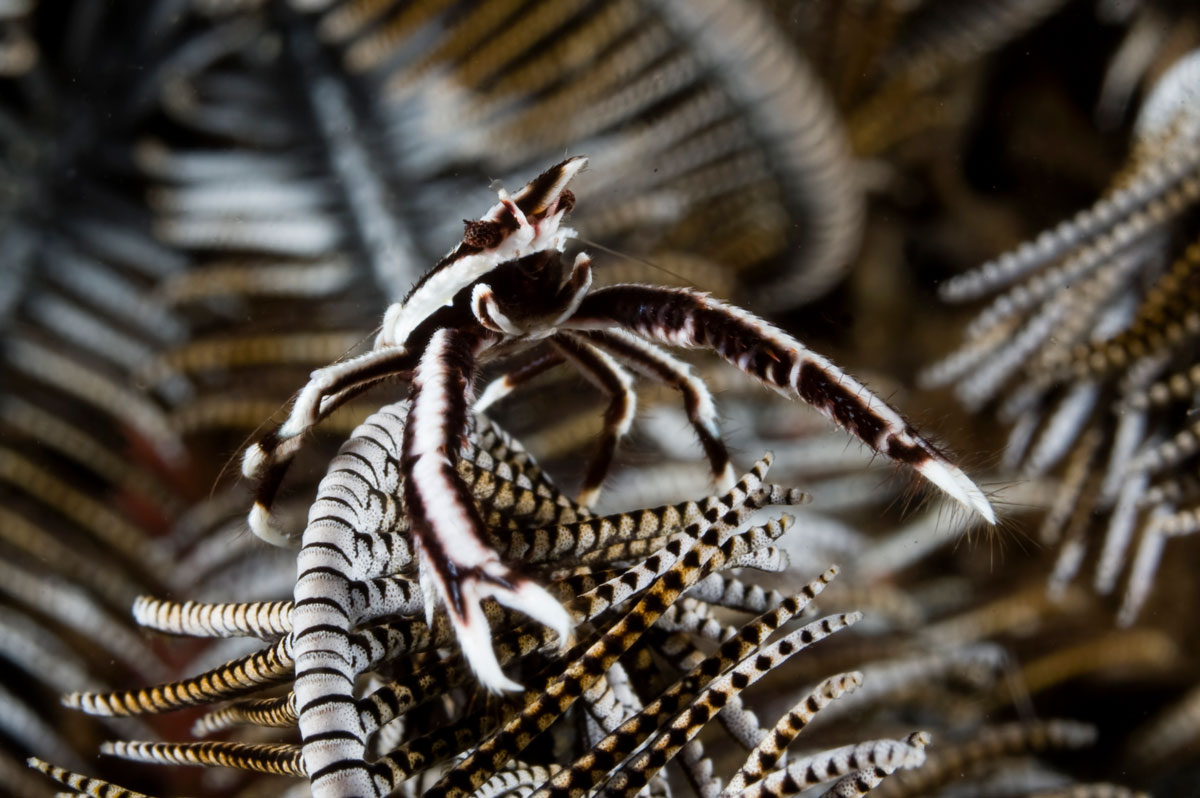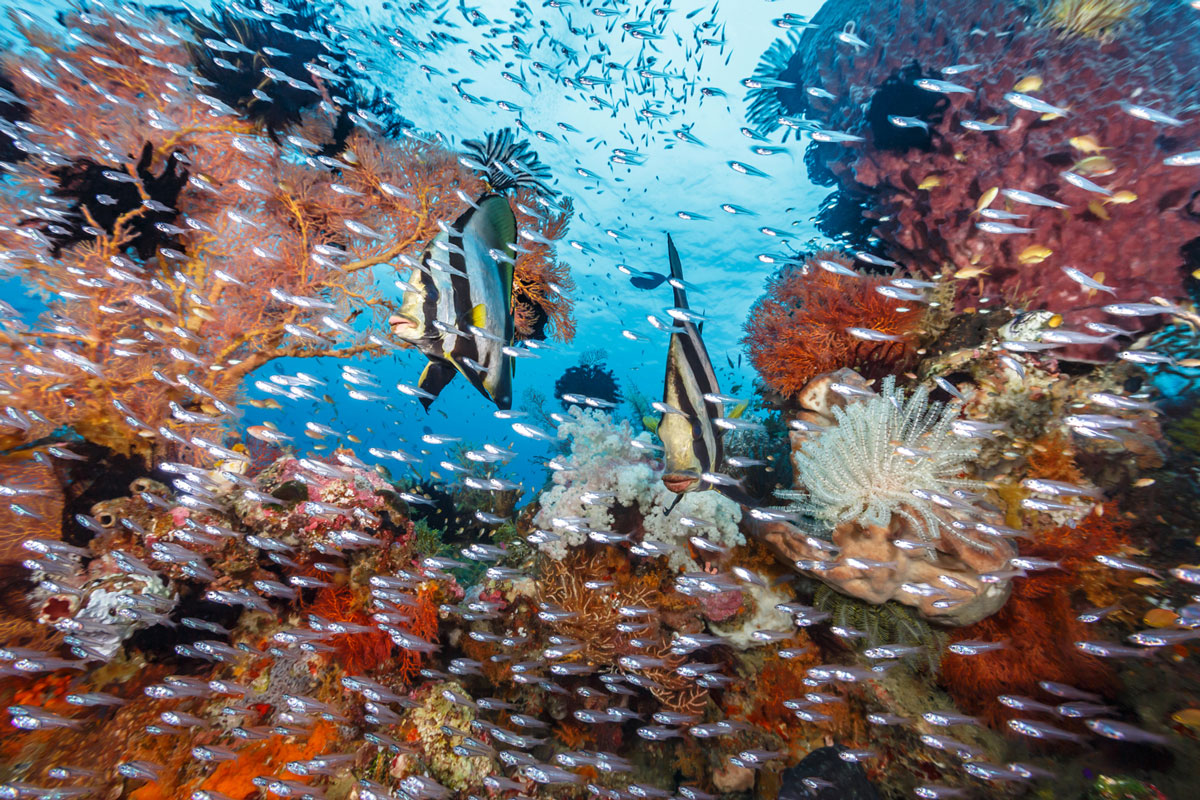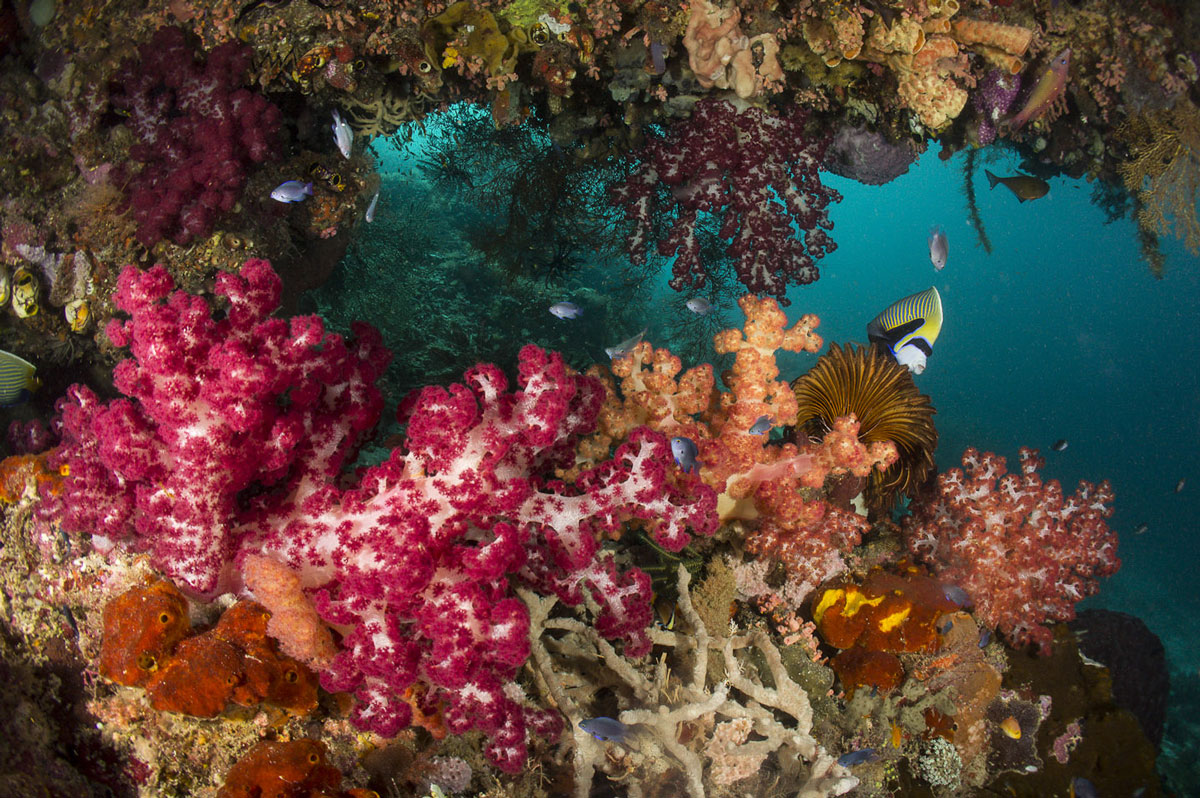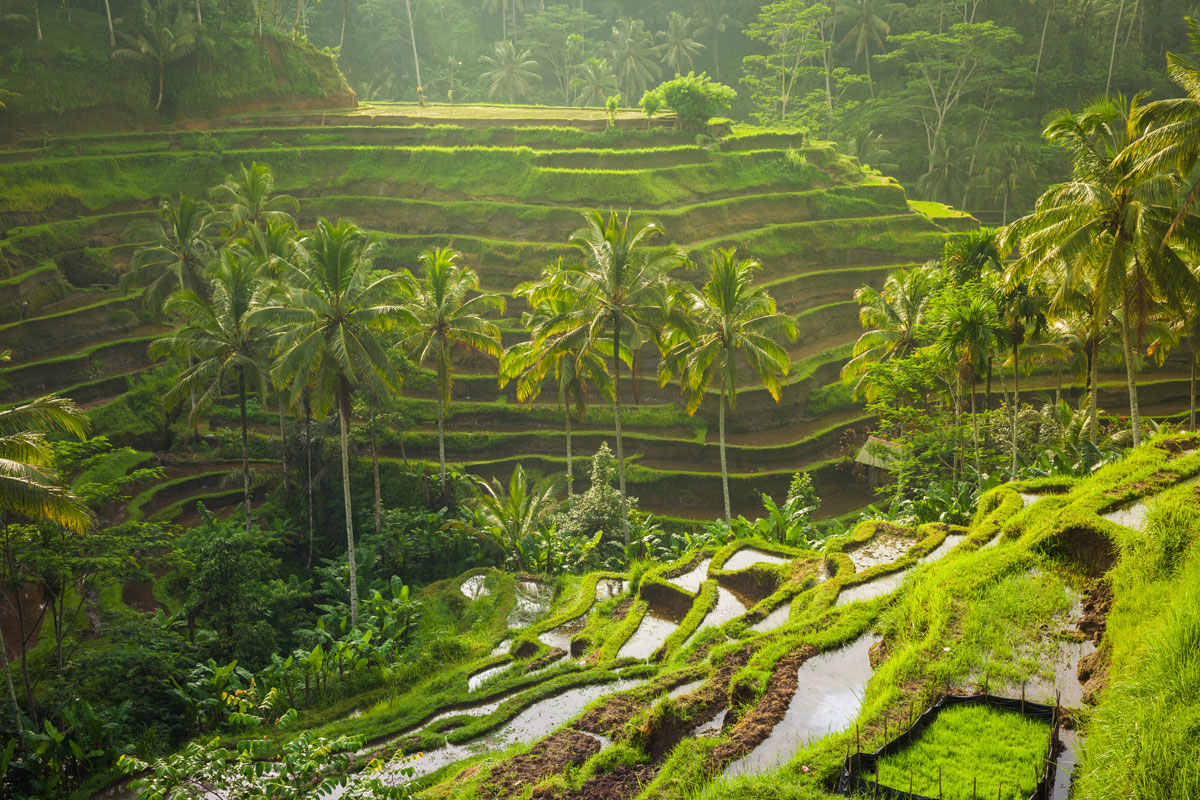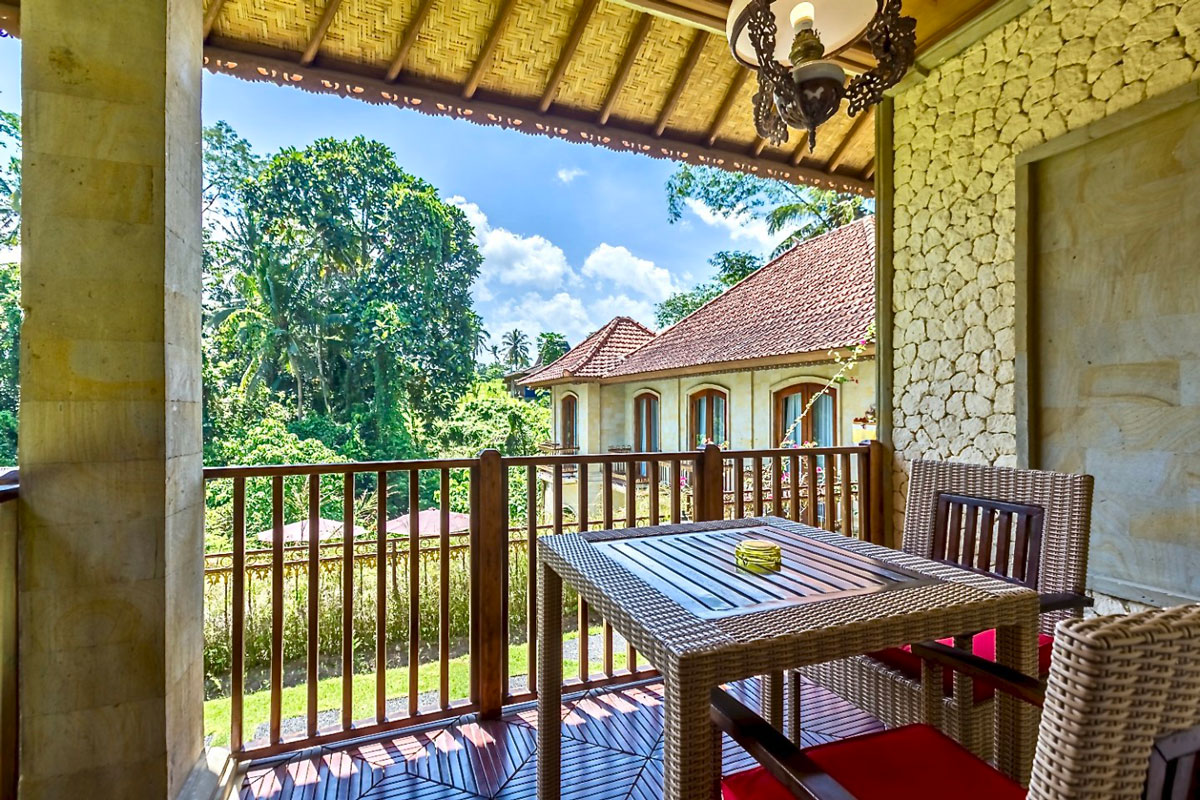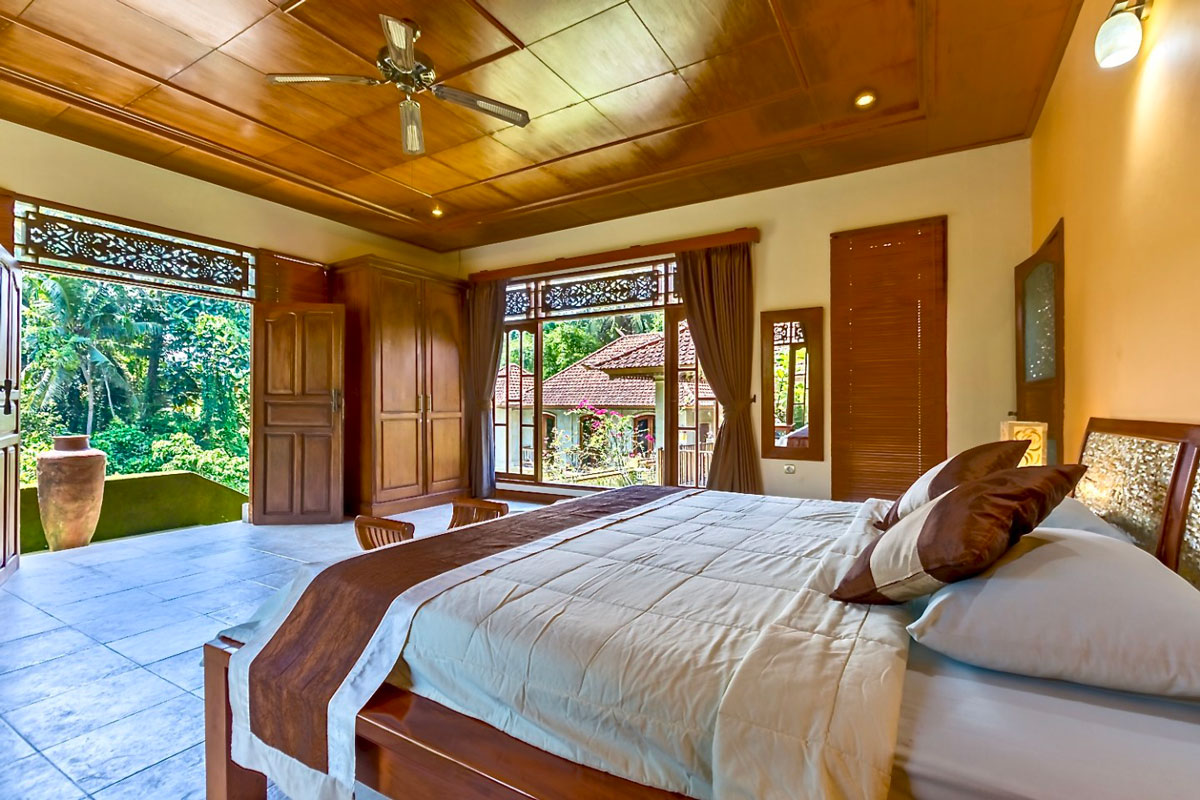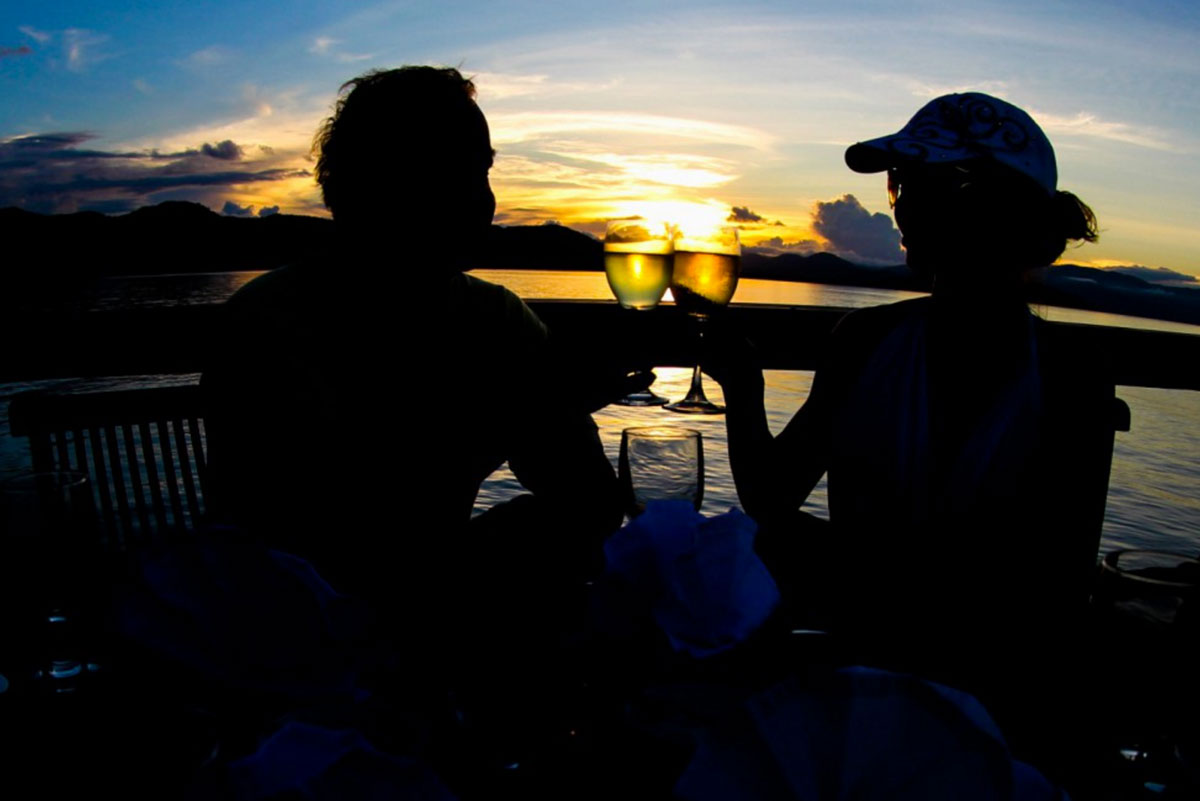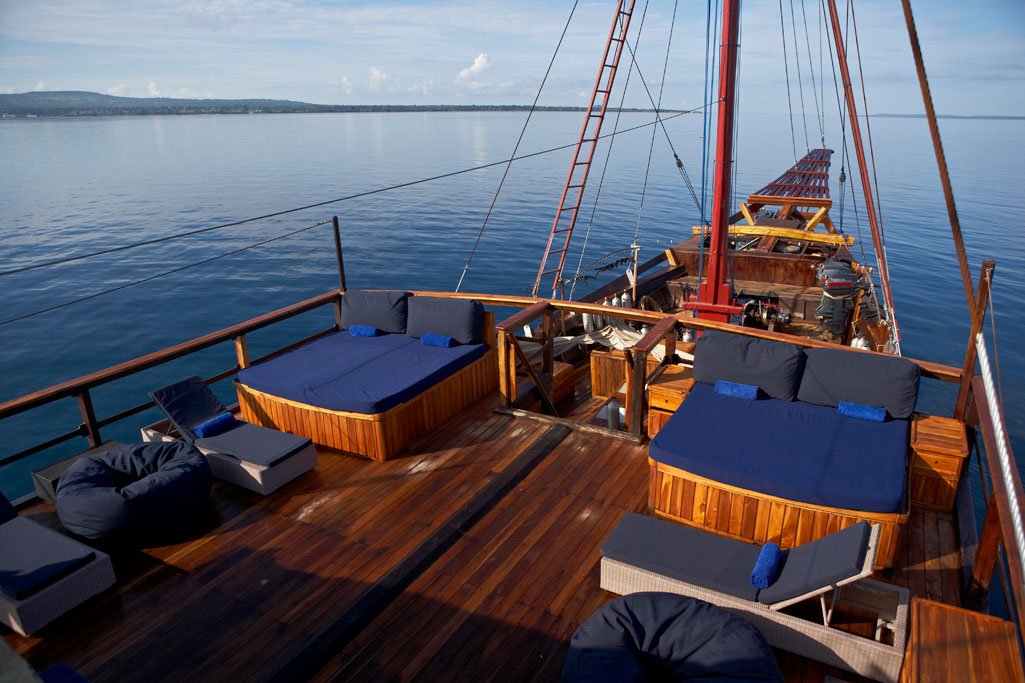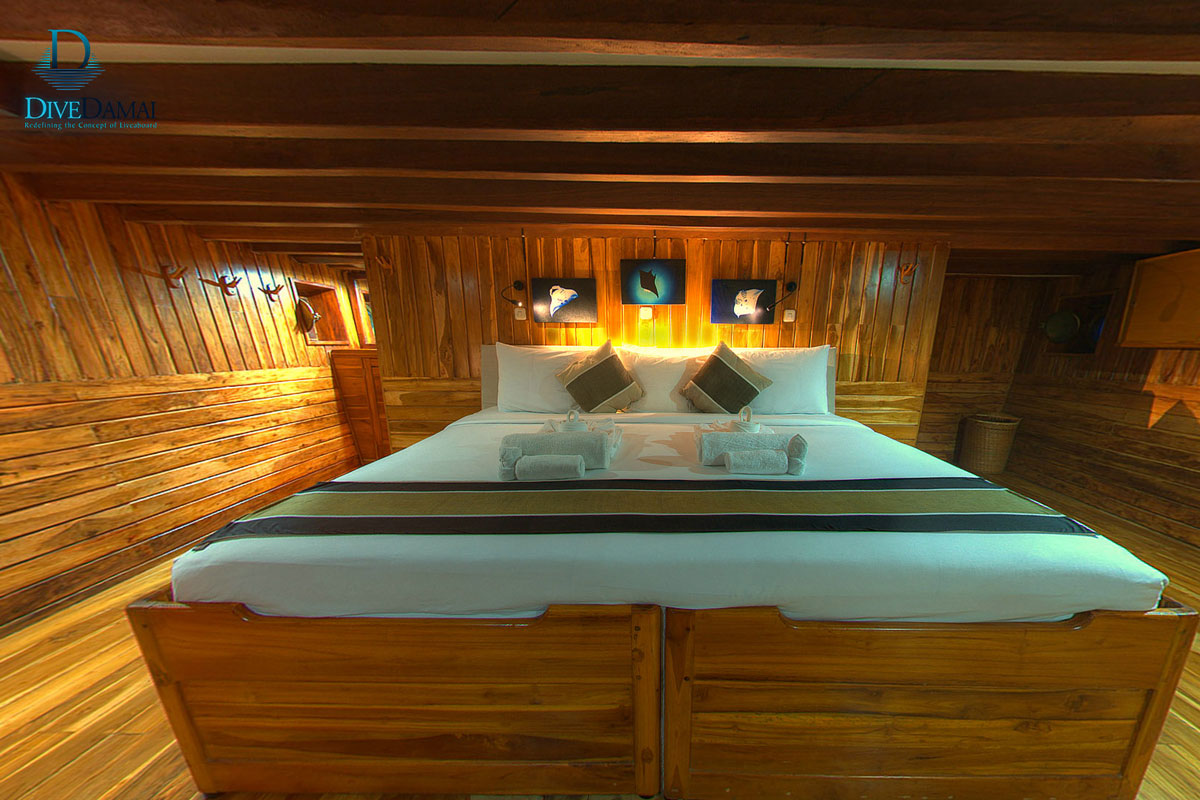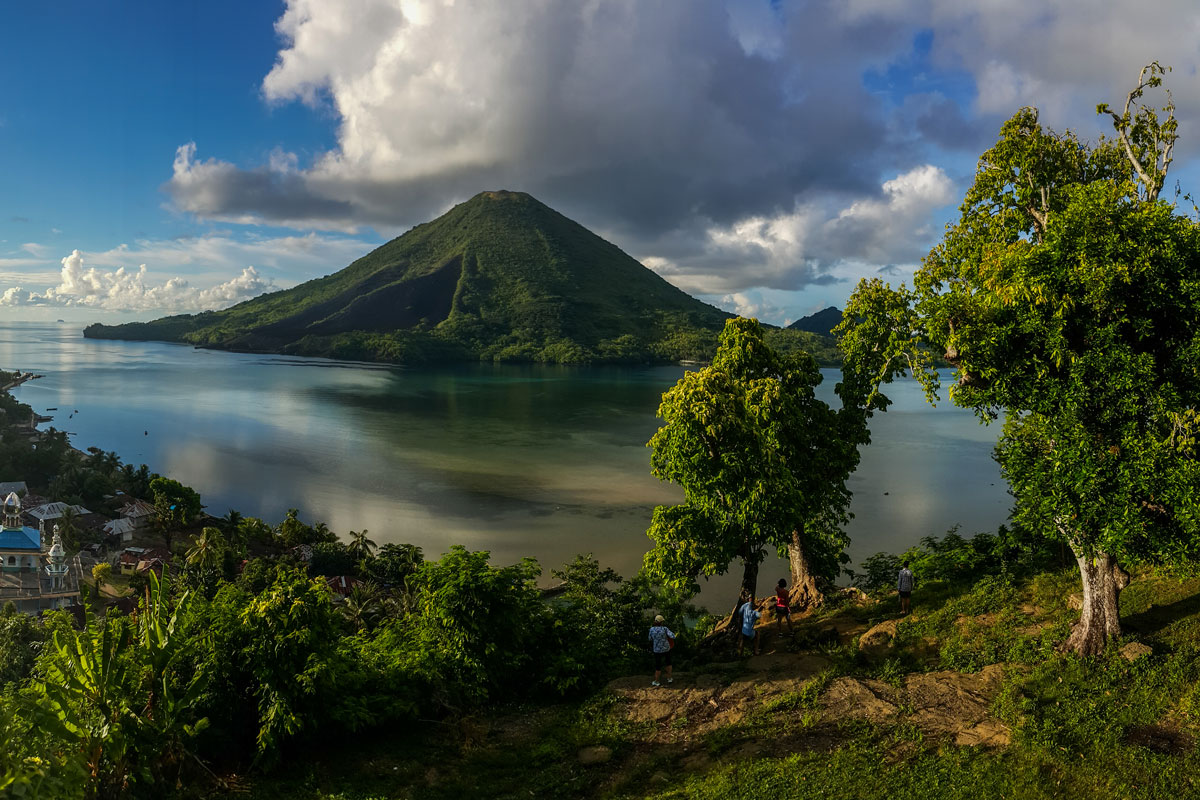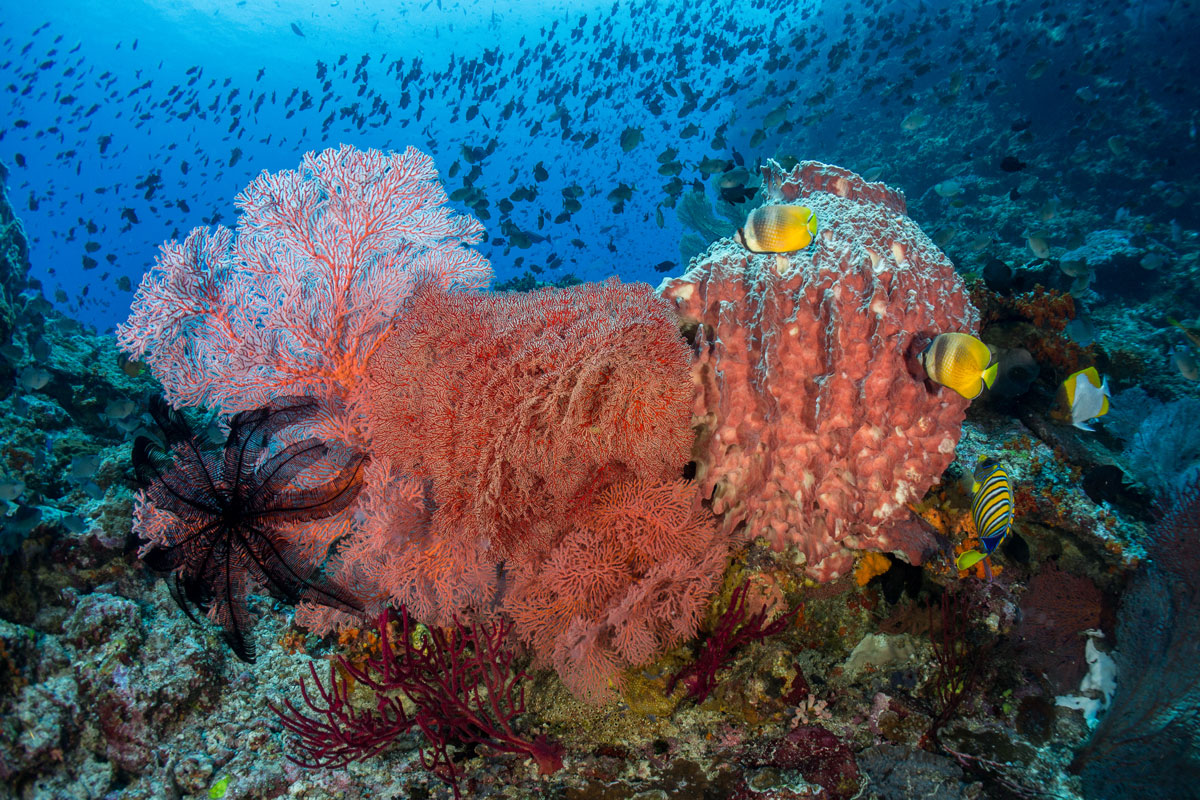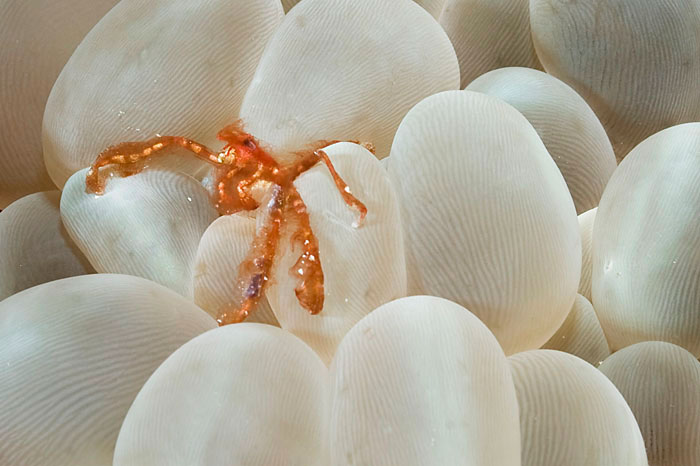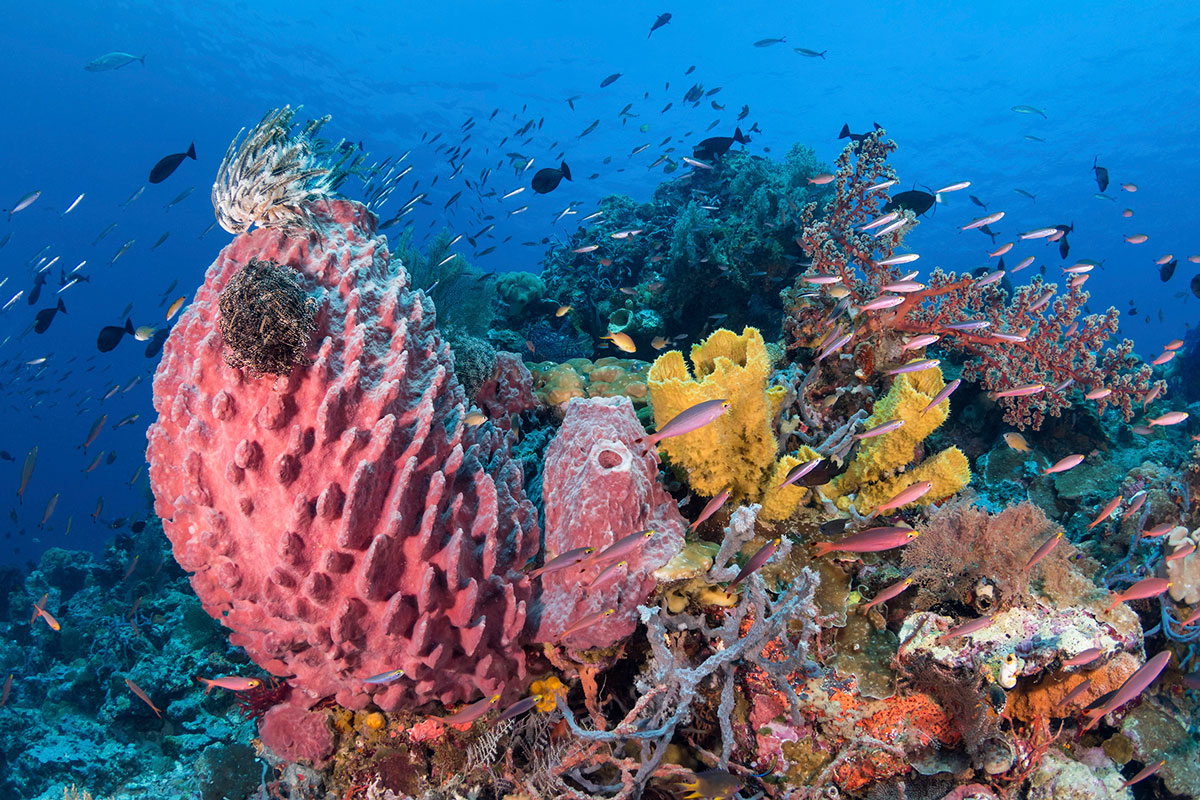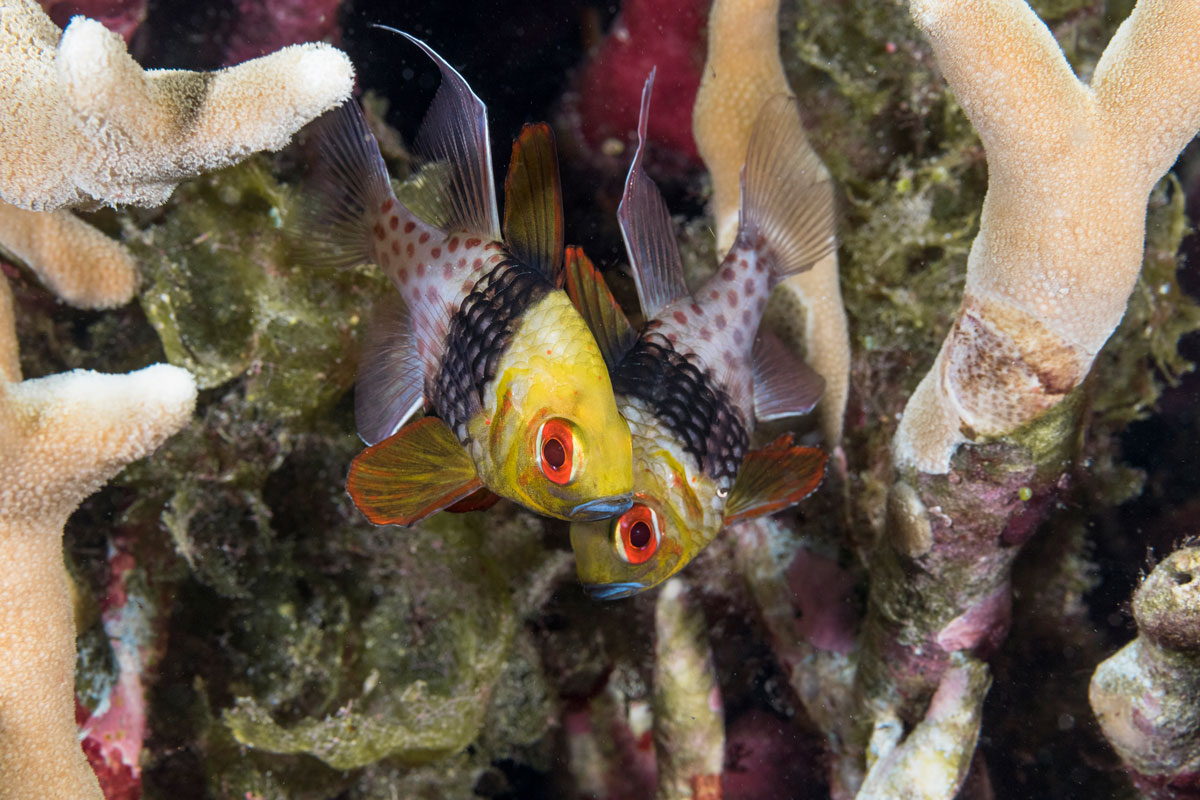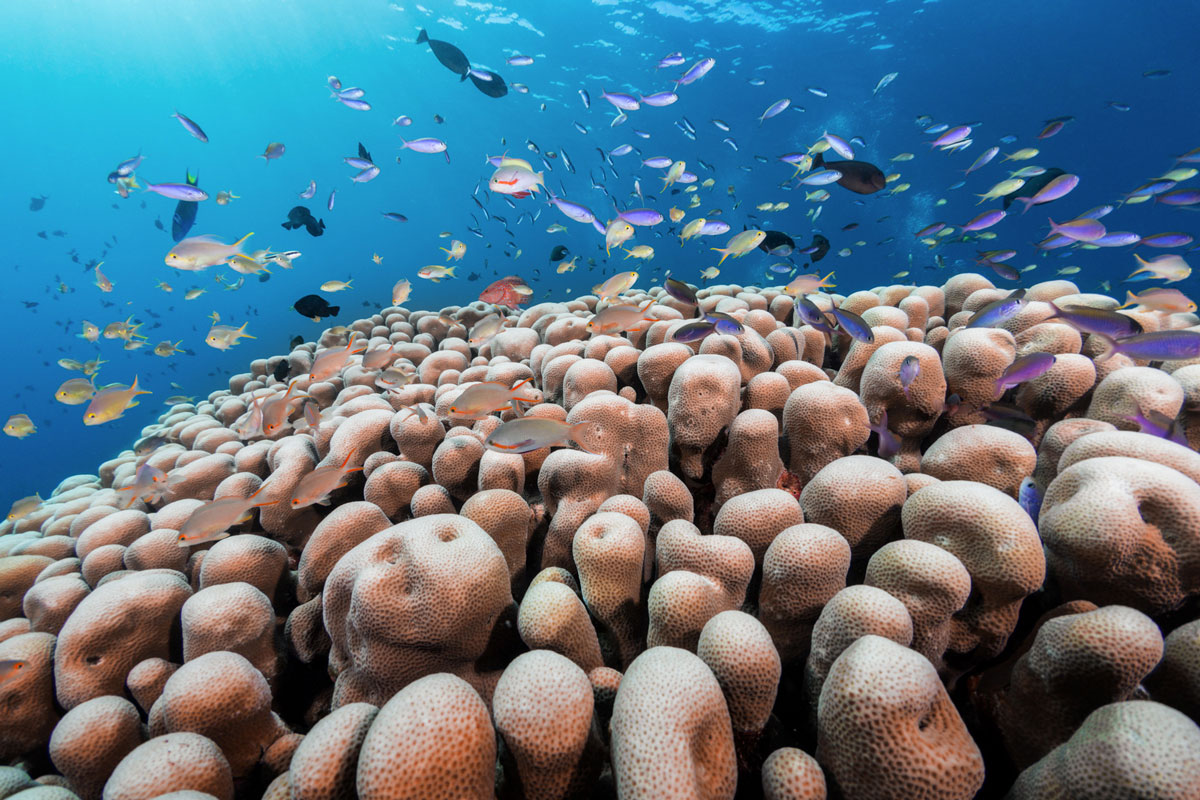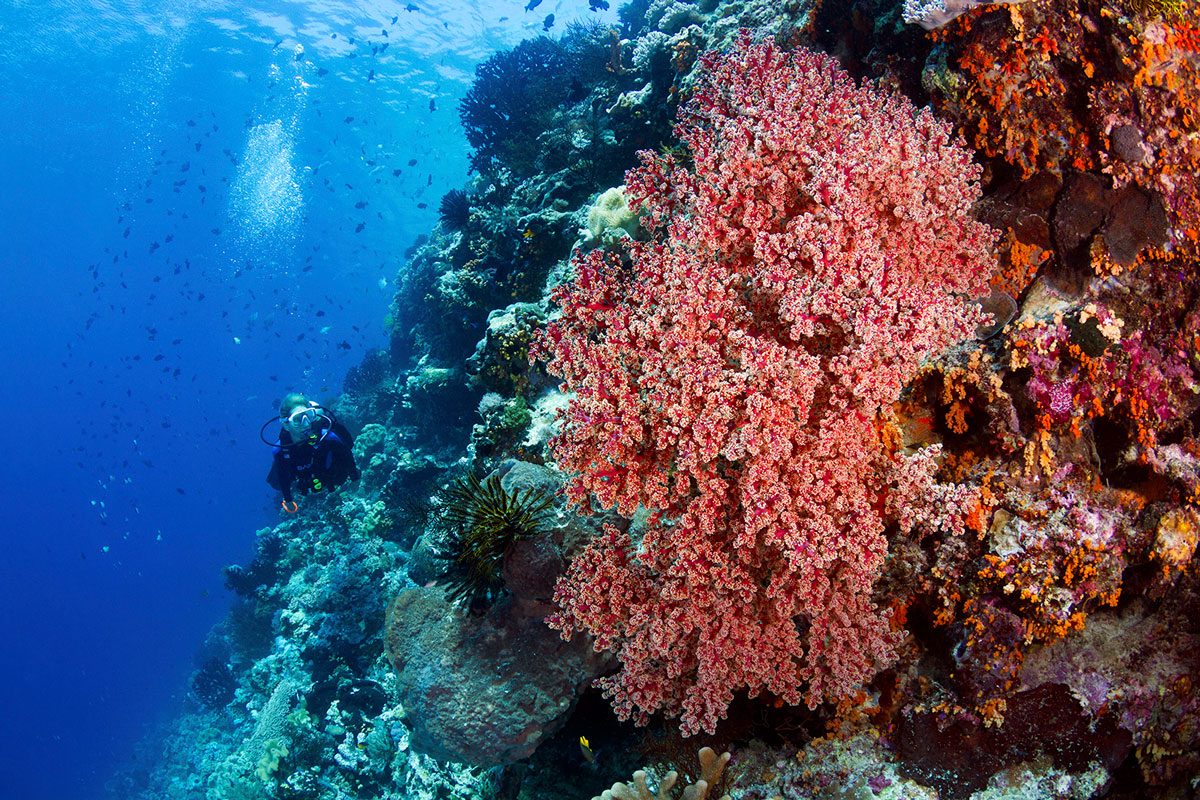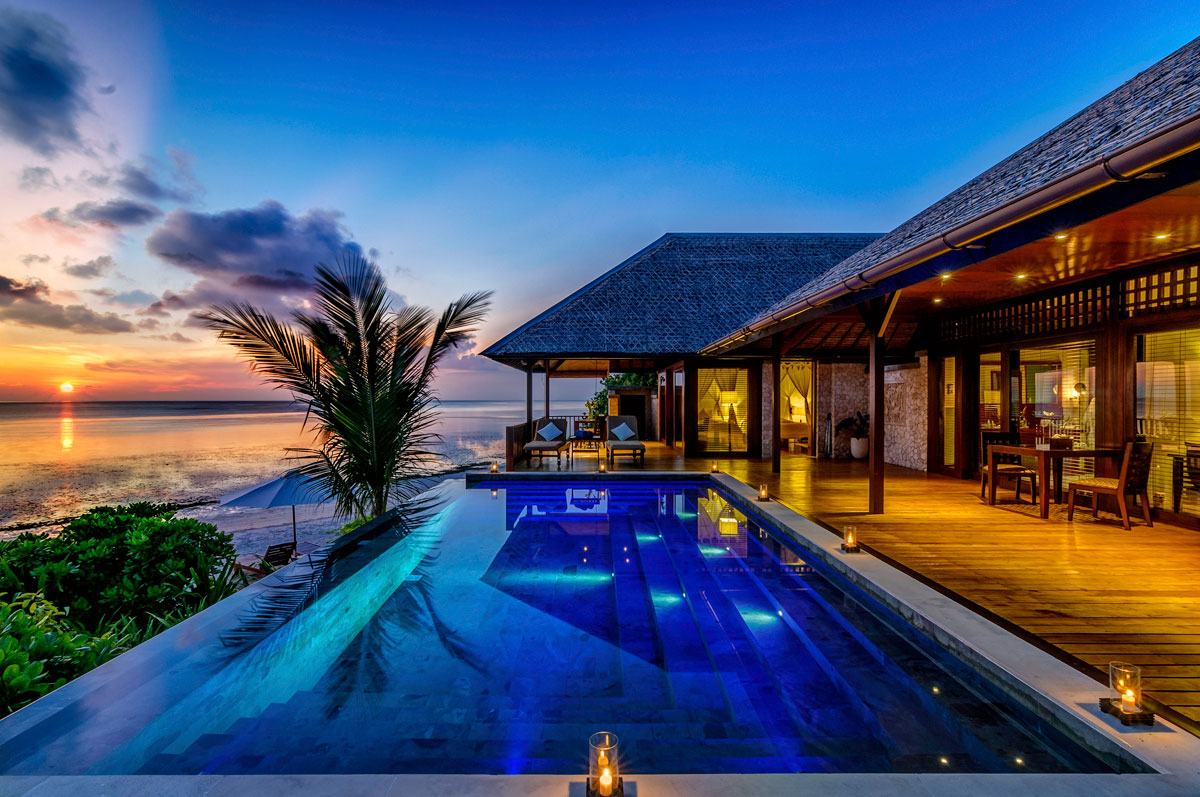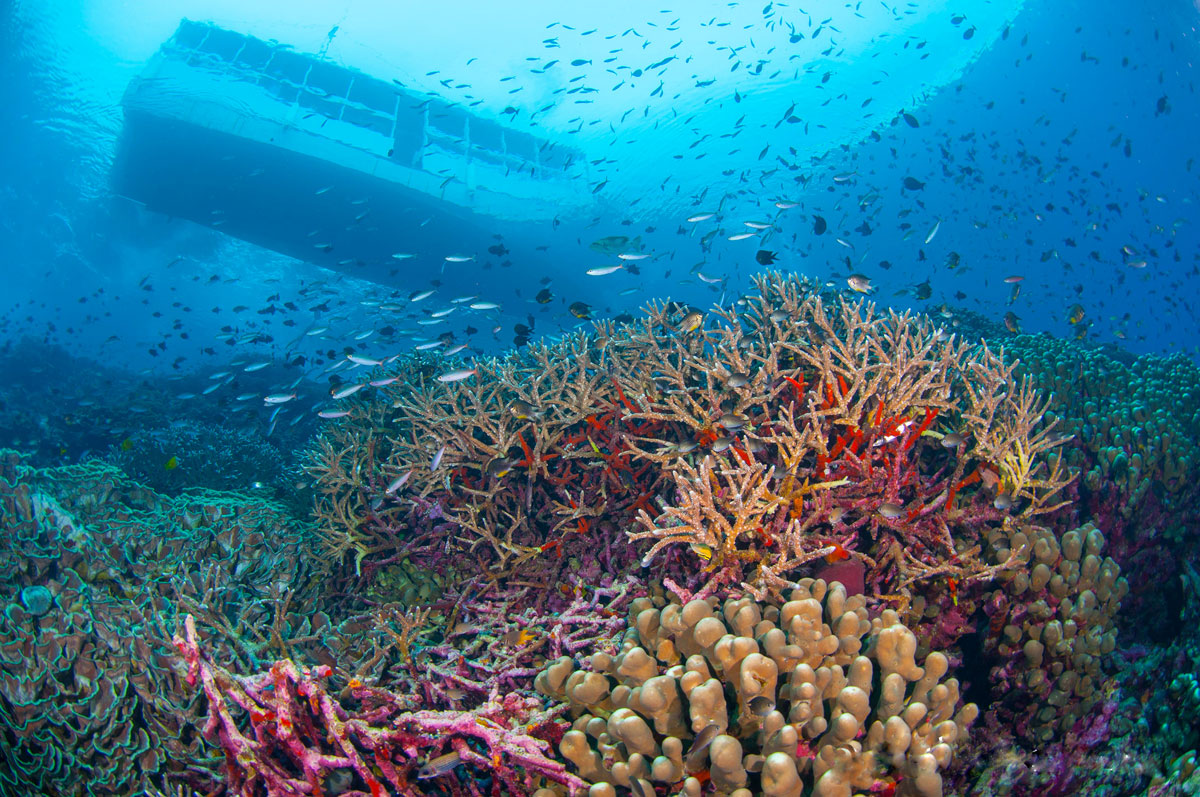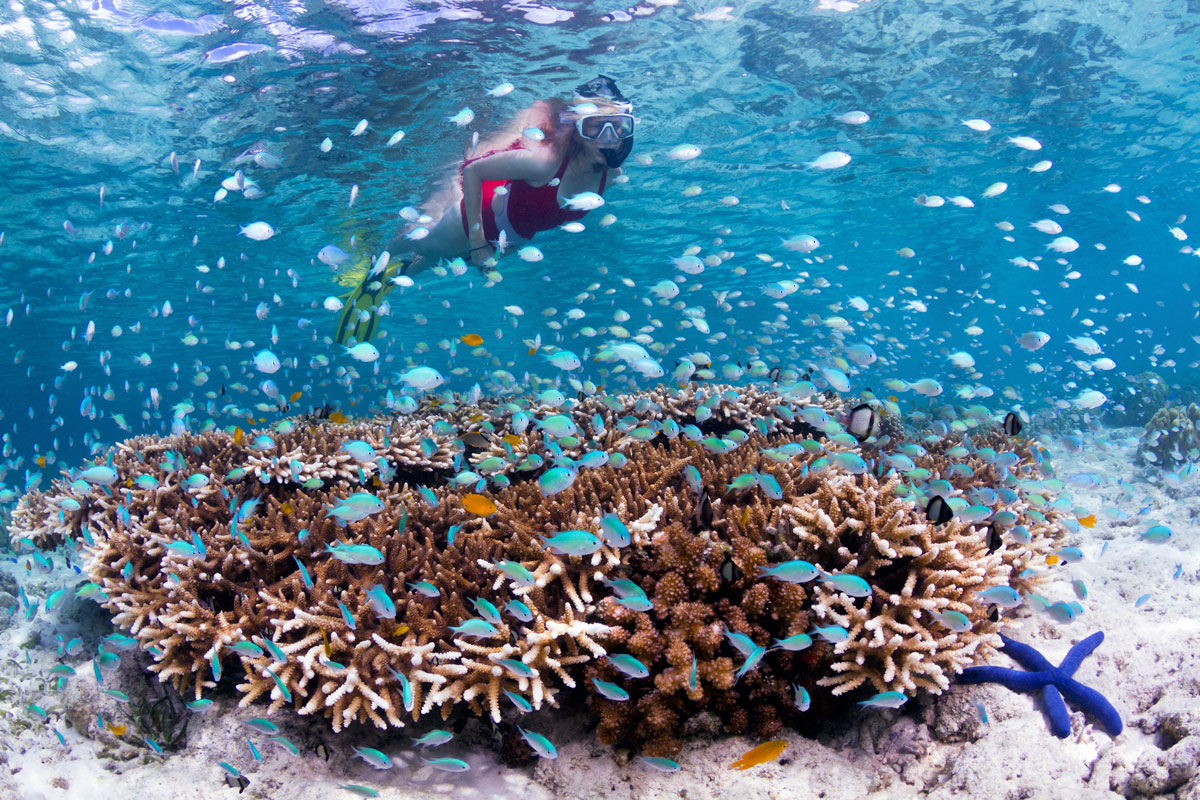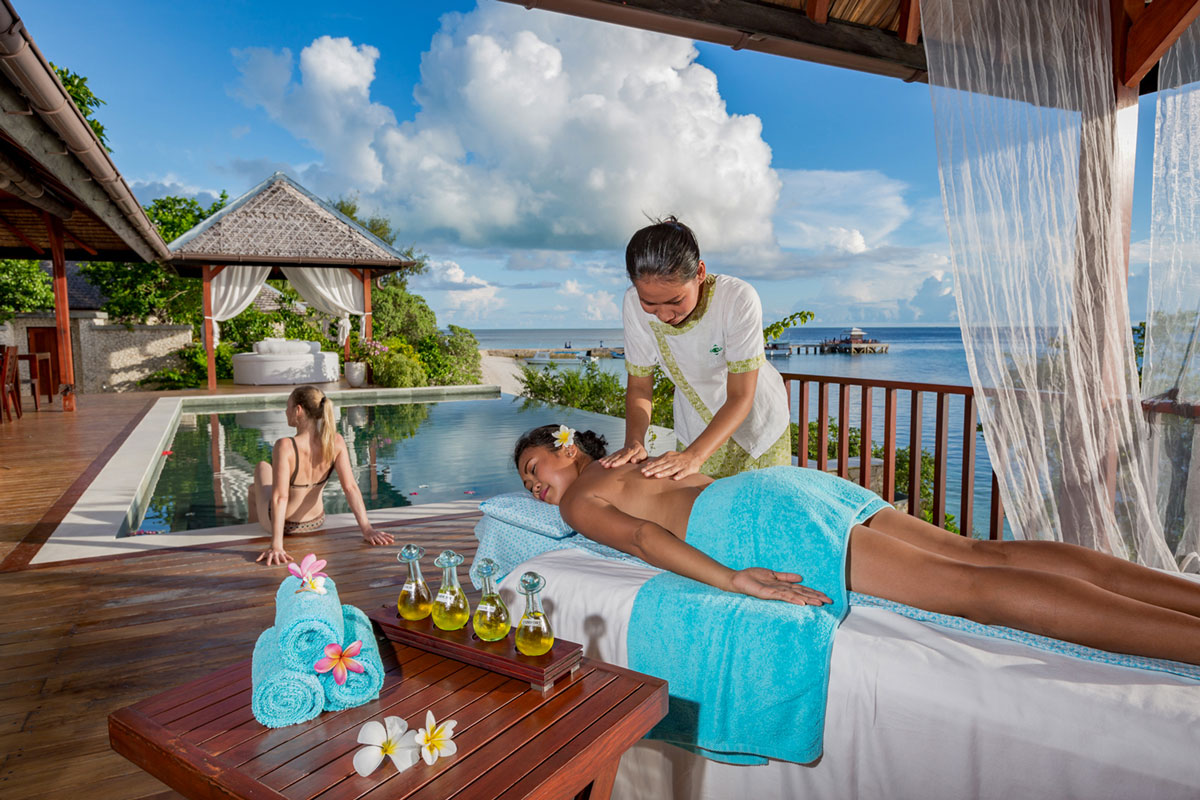 ITINERARY OVERVIEW
OCEAN OASIS OF INDESCRIBABLE BEAUTY
Day 01 | Apr 04 Depart Home / En Route to Bali, Indonesia
Day 02 | Apr 05 Arrive in Bali / Welcome cocktails
Day 03 | Apr 06 Fly to the exclusive island resort of Wakatobi
Day 04-09 | Apr 07-12 7 days Wakatobi Island Resort diving and snorkelling
Day 10 | Apr 13 Fly to Bali / Transfer to Ubud
Day 11-12 | Apr 14-15 Spend 3 days exploring Ubud and the Balinese highlands / Hotel Villa Ubud
Day 13 | Apr 16 Ubud / Fly to Ternate / Board the Damai I
Day 14-24 | Apr 17-27 12 days Raja Ampat and the Maluku islands onboard the Damai I
Day 25 | Apr 28 Disembark Damai I in Sorong/ Fly home
Day 26 | Apr 29 Arrive home
BROCHURE
Request our online brochure with full itinerary, costing and trip information.
WAKATOBI
A PIONEERING LUXURY ECO-TOURISM CONCEPT
Wakatobi was founded on the principle that discerning divers would gladly visit and support a resort which offered more than just the basics. Wakatobi combines an upscale diving operation delivering exceptional service to its guests with a reef conservation program which, in guaranteeing the pristine quality of the reefs for their guests and delivering a sustainable income and development support to the local communities.
Wakatobi's location was selected for one reason – because the world's best coral reefs are found here. The isolated nature of the location is, of course, a hurdle to any operator not prepared to deal with the inherent challenges, making sure that Wakatobi are still the only resort for many miles around. From this uncompromising start point, they have approached every other aspect of the operation with the same single-minded determination to move beyond what is commonly expected of a 'dive resort'.
Wakatobi was built from scratch, they generate their own power and fresh water; they have built their own airstrip to make sure that they are easily accessible (previously an overland and local ferry trek of several days was required to get there). A vital part of the 'infrastructure' is of course the coral reefs. Wakatobi have set in place extensive conservation efforts including the creation of a unique reef-lease conservation program to protect and enhance the coral reefs for the long-term benefit of the island and its communities. One area where they continue to innovate with great effect is in the area of service. Fine dining, an agreeable wine list and an abundance of culinary choices. Numerous non-diving activities are available to entertain and enrich, from kitesurfing to local cookery classes and Yoga and nature walks. The 'Wakatobi flow' is the concept underlying the service and facilities development on Wakatobi – the simple idea that, you, the guest, should be able to connect with nature and quickly settle into a state of otherworldly bliss without hindrance; that service should be transparent – unobtrusive but ever present, anticipating and proactively addressing your needs.
MY Damai I was built in 2009 in Tanjung Bira, South Sulawesi, by Pak Hadji Baso, the most prestigious builder in the area. The collaboration of traditional skills with years of experience in the Indonesian live-aboard diving industry has created a remarkable vessel. MY Damai I has been designed to offer a personal service that only a vessel of this size, dedicated to small groups, can provide. With an overall length of 40 meters (130 feet) and a beam of over 8 meters (26 feet) the vessel has 7 staterooms with a choice of twin cabins, doubles and two spacious master cabins (sold on a first come first serve basis). All cabins are furnished with either queen or king sized beds, en-suite bathrooms and a/c. The vessel has been designed with three large deck areas for relaxing in both the sun or shade and for indulging in a massage. Specifically designed for divers, the vessel offers large dive stations with individual rinse tanks and a camera room with separate camera work stations with integrated 110v and 220v charging station for each photographer. The vessel is the first in Indonesia to offer a dive master/guide to customer ratio of 4 to 1. Ensuring the best service underwater as well as onboard with 18 crew. The vessel has been specifically designed for cruising, diving and snorkeling the tropical waters of Indonesia. With passenger well-being always the top priority, Damai has set a new standard for safety and comfort. The crew have been specially trained in all aspects of safety, emergency and evacuation procedures. The yacht is equipped with the latest safety features including Oxygen, well equipped 1st aid kit, Life Jackets, Fire Extinguishers, Smoke Alarms, Emergency Long Distance Radios, and Satellite Phones. There are 2 kayaks and a paddle-board onboard.
With our private charter, Wild Earth Expeditions has been able to negotiate and include all costs for dive gear rental and Nitrox onboard, plus we are including a glass of house wine with dinners. Any additional purchases onboard incur a 10% government tax and can be paid in USD cash, by Visa or MasterCard (with an additional 3% credit card surcharge).
360 DEGREE PANORAMA VIEWS – MY DAMAI I
Click to view: BELOW DECK MAIN DECK BRIDGE DECK
Thomas Baechtold
CEO / Co-Founder, Expedition Leader & Dive Instructor
⏤ •⚬• ⏤
TRAVEL WITH THOMAS
2020 INDONESIA (Private Expedition)
2021 MEXICO - YUCATAN PENISULA
Robin Aiello
Marine Biologist & Snorkel Guide
⏤ •⚬• ⏤
TRAVEL WITH ROBIN
2020 INDONESIA (Private Expedition)
PHOTO CREDIT © Thomas & Natalia Baechtold, Patra Jasa Bali Resort, Komodo Resort, MY Damai I, Andrina Bindon & Maluku Divers Resort